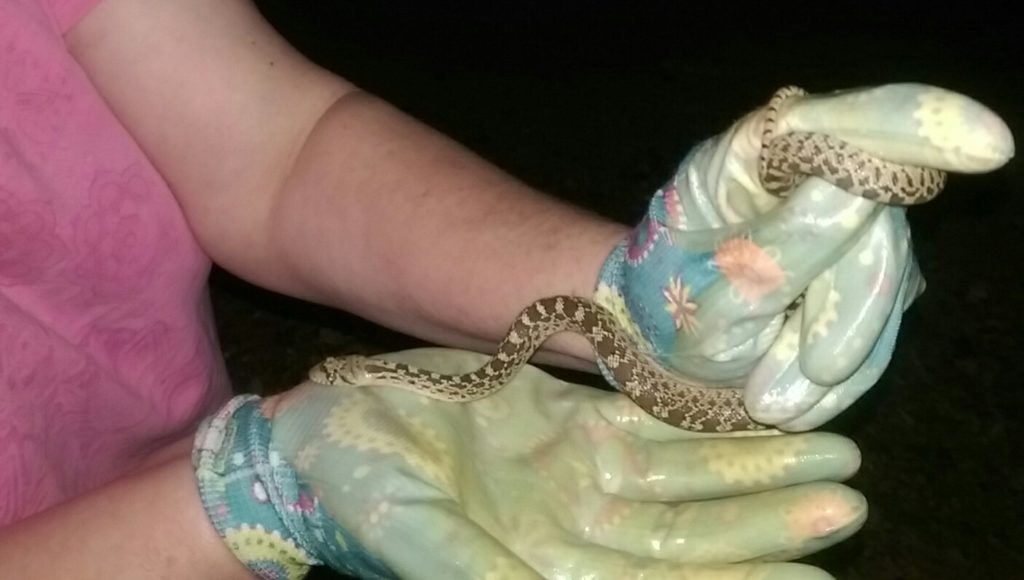 This little guy was found huddling against the inside of the garage door last night. We tried to convince him to go out on his own, but he was having none of it.
I guess I don't blame him, the nights have been getting rather cool lately and I'm sure the garage was much warmer than it was outside. But it's not safe for him to stay in there, so we resorted to carefully picking him up and relocating him elsewhere.
This photo is of Angela gently carying him across the yard. A lot easier said than done as he was in constant motion the entire time.